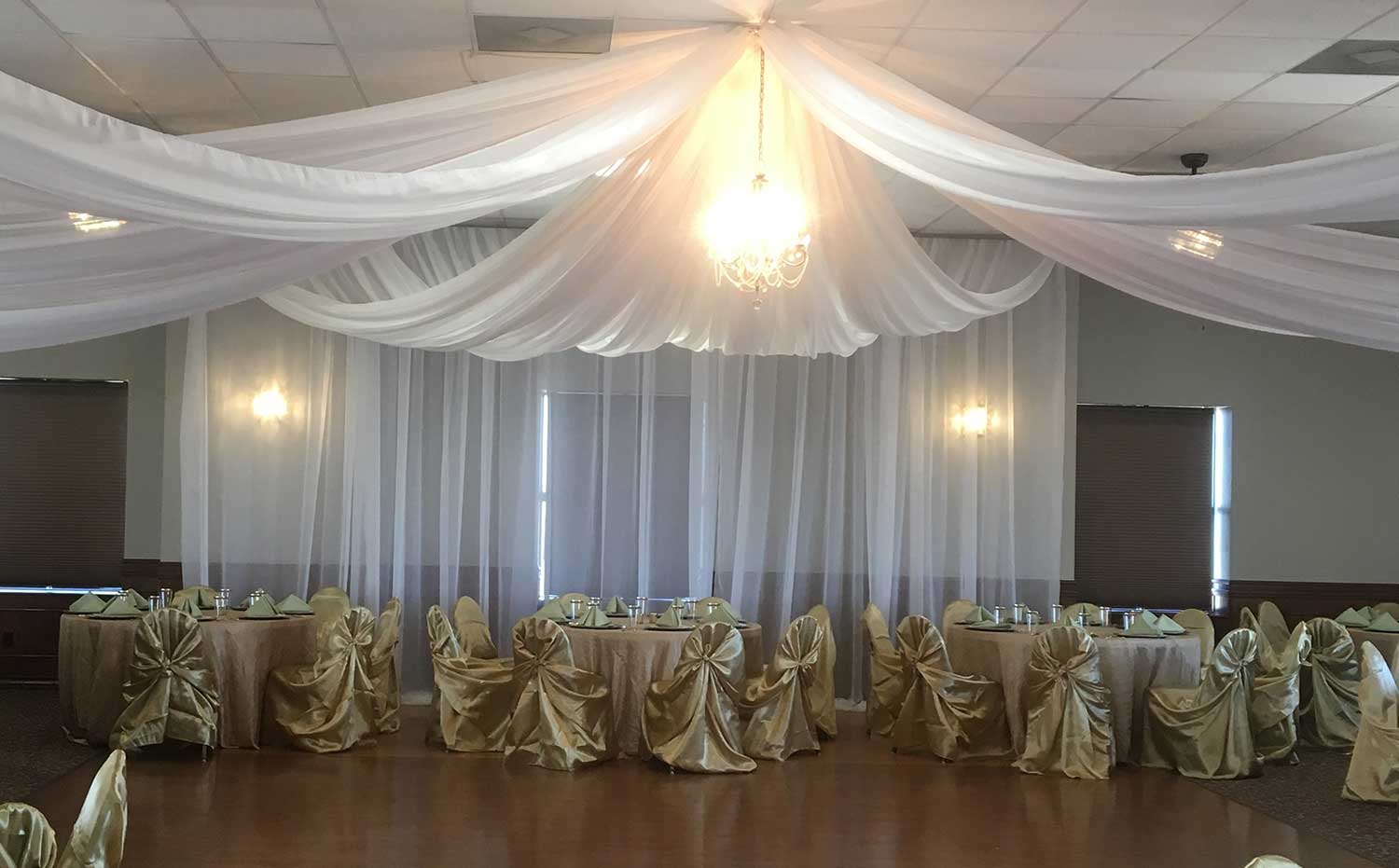 The Top of the Cactus is located on the 15th floor of the hotel and has 21 windows overlooking the city. This space is ideal for a business meeting, small wedding, reception, or family party. It can also be rented for a special 2 person event - an engagement or anniversary. The rental fee includes tables and chairs to seat approximately 120. The fire code maximum is 150 people.
Rental fee includes:
2 8-Foot rectangle tables
1 42" round table
11 60" round tables (seat 8)
3 70" round tables (seat 10)
120 chairs
Refrigerator
Contact the Cactus Manager at 325-655-5000 to ask about our bridal and baby shower package!